Get Cash For Unregistered Cars Perth Call Us Now
Premier Car Removal Perth is an authentic Cash for Car company providing top dollar offer & Free Car Removal services Perth wide. Here is your chance to Sell Your Unregistered Car or no rego auto to us and get as much as $6,999 for any make, model, age & condition of cars.
Call 0406 996 661 or (08) 6252 8500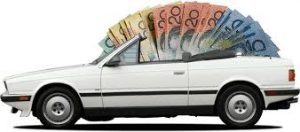 Sell Unregistered Cars –  We Come You To Collect Your No Rego Cars
Have an Old Unregistered Subaru you would like to sell? Maybe there is a vintage Ford in your garage that you would like removed. Whatever make, age, model or condition of your Unregistered Car is, Premier Car Removal Perth will provide Free Car Removal services and pay Instant Cash Right on the Spot while we do all the work. There are various reasons why owners may not register their car, irrespective of the reason we provide an efficient and convenient way to remove cars with extreme customer satisfaction. Premier Car Removals Perth provides cash for payments up to $6,999 instantly to facilitate our customers.
Get Instant Cash For Unregistered Cars, Trucks,
There are plenty of companies in Perth that provide Cash for Car services but its best to find a company that suits your needs. To obtain an instant cash quote on your Unregistered Car:
1. Call us at 0406 996 661 and speak to one of our consultants, providing with all the details on your car.
2. Based on the information provided, we'll give you with an estimated quote.
3. Accept or reject. If you accept our offer, book an appointment with us, providing the time, date & location of your preference.
4. On the appointment day, our technician will arrive at your place to inspect your Unregistered Car, hand you over the paperwork to sign and pay you instant cash once all the formalities are completed.
5. Lastly, we'll tow away your Unregistered Car with our tow truck, appropriately fitted with proper tools & equipment to load all kinds & sizes of automobiles.
The best part about Selling your Unregistered Car to Premier Car Removal Perth is that you actually make money rather than spending any, regardless of whether your car is Unregistered, Scrap, Accidental, Wrecked, Smashed, Salvaged, Old, Broken, Unwanted, Damaged or Used. Whatever the condition of the car we will provide all services from towing to documentation to make the process efficient.
Free Paperwork at Premier Car Removal Perth
We, at Premier Car Removal Perth, will assist you with all the paperwork necessary to make the deal efficient. Our team of highly experienced staff will provide you with all the documents required to make the sale legal.
We Buy All Types of Vehicles
At Premier Car Removals Perth, we offer more than just Free Car removals. Here, customers can expect the best possible services on all kinds of Sedans, Light Trucks, SUVs, Motorcycles, Jeeps, Utes, Vans, Buses, Trucks, 4WDs, 4x4s, and all other commercial vehicles running or not.
At Premier we can calls to remove unregistered car every day. example of an enquiry sent by a client
Hyundai accent, 2002 with low milage no issues with engine, everything perfectly working, serviced recently, the car has been unregistered because of being written off due to a minor accident. Issues are dent on front driving seat door as it is opening half now, and some scratches as can be seen in pics. No other issues with the car, fully working, selling due to deregisteration and not interested in repair and re registering because of busy schedule. 
Why Choose Premier For No Rego Cars?
There are many benefits of calling us to Sell your Unregistered Car, such as:
a. We provide 100% customer satisfaction
b. Selling your Car is easy & convenient with us
c. Offer top dollar price up to $6,999
d. All Brands such as Toyota, Mazda, Holden, Ford, Honda, Audi, Volkswagen, KIA, Hyundai, Subaru, Suzuki, Isuzu, and many other brands are accepted.
e. Completes the whole process within a day.
f. Free Unregistered Car Removal
We provide our services all over Perth. Also, our services are around the clock to suit the convenience of our clients.
Contact Us
Call 0406 996 661 or  (08) 6252 8500..